Librarian's Message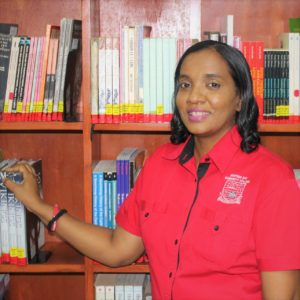 Welcome to the Montego Bay Community College (MBCC) Libraries. MBCC has two campuses -our main campus, which is located at Alice Eldemire Drive, Montego Bay, St. James and the Westmoreland campus located in Frome, Westmoreland.
Library services are provided at both facilities. I am proud of the marvellous effort of the library staff and college administration, to provide new and exciting resources and services at both campuses.
The Library's mission is to "achieve excellence in the provision of information…" and "…to provide quality service…" This is done through the acquisition of relevant resources coupled with a highly dedicated, knowledgeable and courteous staff; it also aligns with the College's mission that "…through…a culture of research. ..using modern technology…we will satisfy the changing needs of the community…".
As a college library, our aim is to ensure that high standards are maintained. This website will satisfy some of the growing needs of our College Community as our clients' needs are our priority. If our highly credible databases, book and journal collections cannot facilitate your information need, just inform us and we will go the extra mile to fill that gap.
I therefore take the opportunity to invite you to visit, call or contact the library via email or virtual reference desk. We look forward to serving you and fulfilling your information needs.
Marsha Crawford (Mrs.)
College Librarian